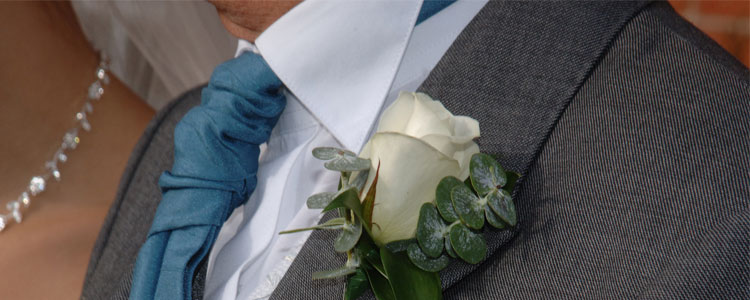 Notice of Marriage
If you wish to get married or form a civil partnership in England or Wales, both of you must give formal notice of marriage or civil partnership at your local register office. You can give notice from 12 months before the date of the marriage, up until 30 days before.
If you wish to get married in a Church of England Church, you must arrange to give notice/the reading of the banns with the church, not ourselves. The churches should advise you of this when you book your wedding.
You must both have lived in England or Wales for seven full days immediately before either of you give notice. It doesn't matter if either of you moves to a different address once you have given notice. Notice must be given at the register office in the district where you have resided for 8 days prior to your appointment.
If you live in the district of Wolverhampton, you will need to make an appointment to give notice with us. Please call us on 01902 554989 to make an appointment, our lines are open between 9am and 5pm Monday - Thursday, and 9am and 4:30pm on Fridays.
If either party to the marriage is not a citizen of the EEA or Switzerland, then you will both need to give notice at a designated register office, the nearest to Wolverhampton are Stoke on Trent, Shrewsbury, Birmingham and Coventry.
When you attend your appointment at our office you need to be able to prove your nationality with the following:
a valid EEA passport or;
birth certificate
certificate of naturalization as a British citizen
If you were born after 1983 and do not hold a valid British passport, you will need your full birth certificate and your mother's birth certificate to show her British citizenship.
You will also need to supply proof of your address by providing one of the following documents, which must also show your full name:
Valid driving licence
Utility bill dated no more than 3 months before the date on which notice is given
Bank or building society statement or passbook dated no more than 1 month before the date on which notice is given.
Council tax bill dated no more than 1 year before the date on which notice is given
Mortgage statement dated no more than 1 year before the date on which notice is given
Current residential tenancy agreement
Letter from the owner of the address where you live. This letter must have the owner's full name, address and signature. It must also state that you've lived at the address for 9 days or more.
If either of you have been married before, you will also need:
Proof of the termination of your previous marriage by death, divorce or nullity.
If your divorce papers have not been issued in England or Wales we will need to see the original divorce document and a translation. There may also be a delay in issuing the authority for marriage and there is an additional fee of £75 charged for the verification of each foreign divorce involved.
If either of you have changed your name legally before, such as through deed poll or a solicitor, you will also need:
If either of you are under 18, you will also need:
Proof that your parents (or legal guardians) agree to the marriage.
If your parents are divorced we may need to see the court order that gives custody to one of your parents. The Registrar can help with this.