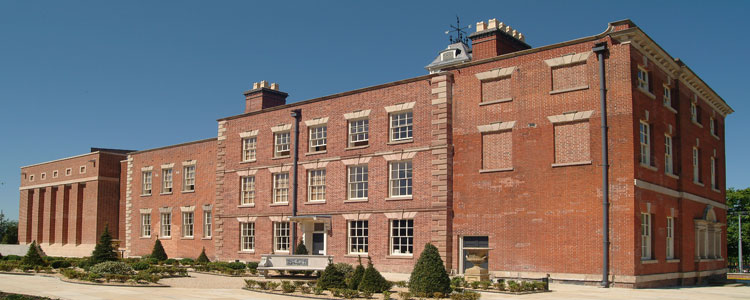 Wolverhampton City Archives
For couples who want a small and stylish venue for their special day, take a look at the ornate Rococo Room in the beautifully restored Grade II* listed Molineux Hotel Building overlooking the home of Wolverhampton Wanderers F.C. Make use of the wood panelled Oak Room, which like the Rococo Room have been returned to their Georgian glory.
While the surroundings have changed radically since the former mansion was built in the 1700s, the remaining garden areas include period features such as an 18th century-styled kitchen garden, box hedging parterres, yew and holly topiary and seating, providing a peaceful oasis for wedding couples and their guests.